CAREERS
Kernel of our proffesional excellence
Life in S4A
S4A is made up of a highly motivated and commited team. We highly appreciate potential and creativity, that is why we listen to our member's proposal as a starting point to build strong and cohesive working teams, working together to grow.
In addition to invest in continued training for our team, we foster personal and profesional development via coaching techniques, with the goal in mind fo providing an optimum working environment and provide the necessary tools to encourage talent.
Confidence, respect, cooperation and welfare are the pillars S4A is based on.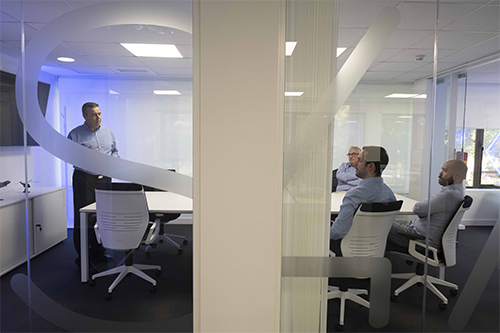 Graduated
S4A is a growing company offering new opportunities and constant profesional challenges. Therefore, if you have just finished your degree, or you are still an undergraduated, S4A offers you positions to start your proffessional career, providing a valuable training and working experience.
You'll join a young working team, and have the opportunity to provide value in a quite variety of projects, likewise to acquire and develop all your capabilities within design and certification engineering.
Spontaneous application
Do you want to join our team in Madrid?
S4A is currently expanding and, because of that, several times along the year, we open selection processes, either for graduated as for undergraduated studying their last year. These are some of the aspects we will assess:
Aeronautical engineering graduate
High English speaking level
Working level knowledge of CAD and finite element analysis programs